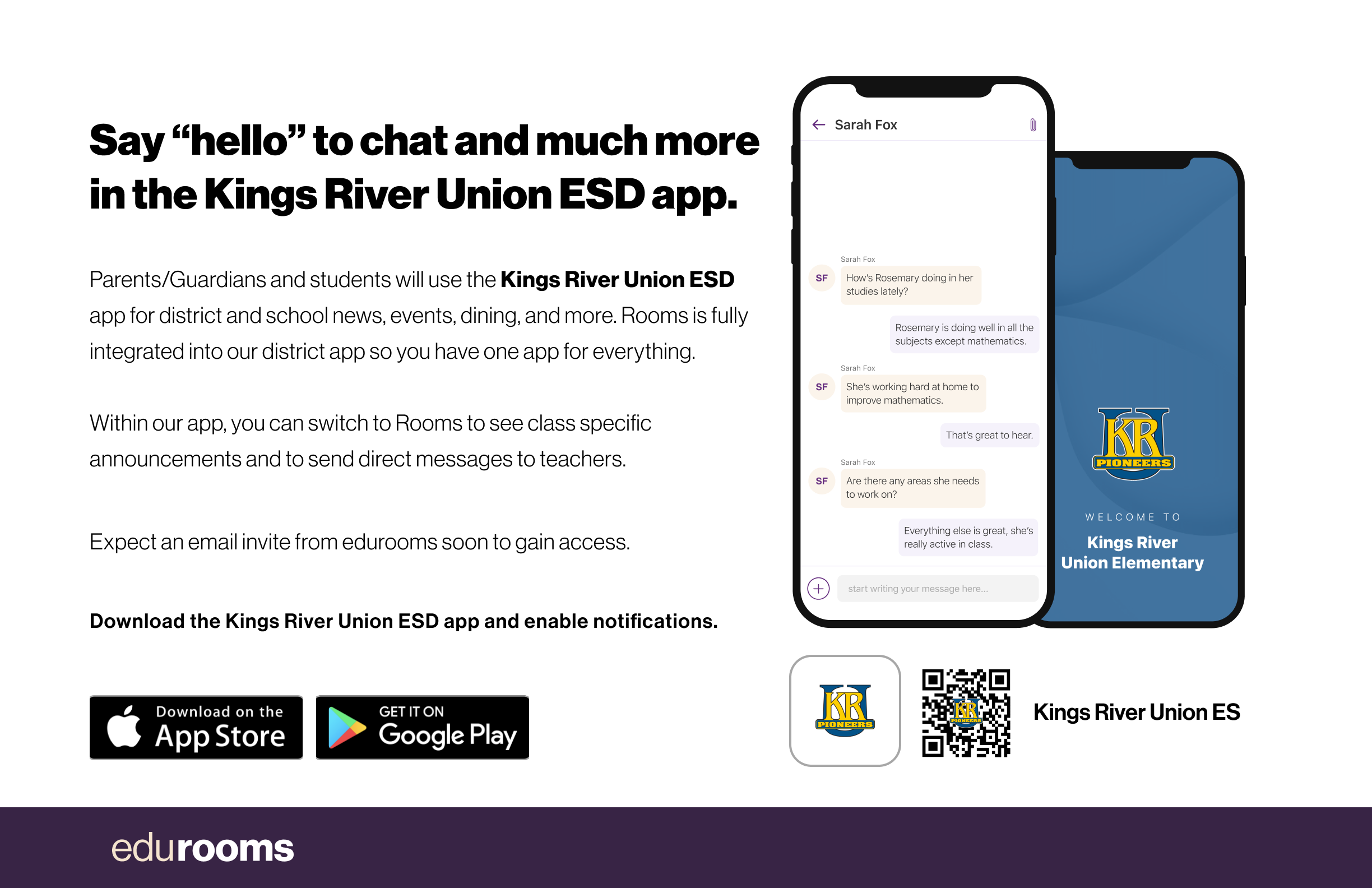 From work to home to school, our phones are a key tool to how we each navigate and communicate throughout the day.
The Kings River Union Elementary app makes it easy to stay up to date with district news and events. Now, Kings River Union Elementary is making it easier to stay in touch with teachers and class information from that same app! You can easily switch from general district information to Rooms via a toggle at the bottom right, where you can see your student's classes and engage directly with teachers!
Parents need to download the Kings River Union Elementary app - (Download through the App Store or Google Play)

Wait for the invite from EduRooms that goes to their personal email address (that was given to your registrar). Register through this email.

Go under the settings on your phone and allow notifications for the Kings River app.

Open the Kings River Union Elementary app, click on ROOMS in the bottom right hand corner. Login with your personal email address. (This will not work until you have activated your account, see step 2)

Allow time for the schedules to migrate to the app, allowing you to see your students' classes and hence allowing Rooms to work where you can message their teacher and see posts and announcements.

Once you see your student's schedule, click on the gear icon and allow notifications from within the Kings River Union Elementary app for that particular campus.

Now you should be able to see notifications when they come through!
Frequently Asked Questions