Picture Re Take Day is Wednesday, October 27.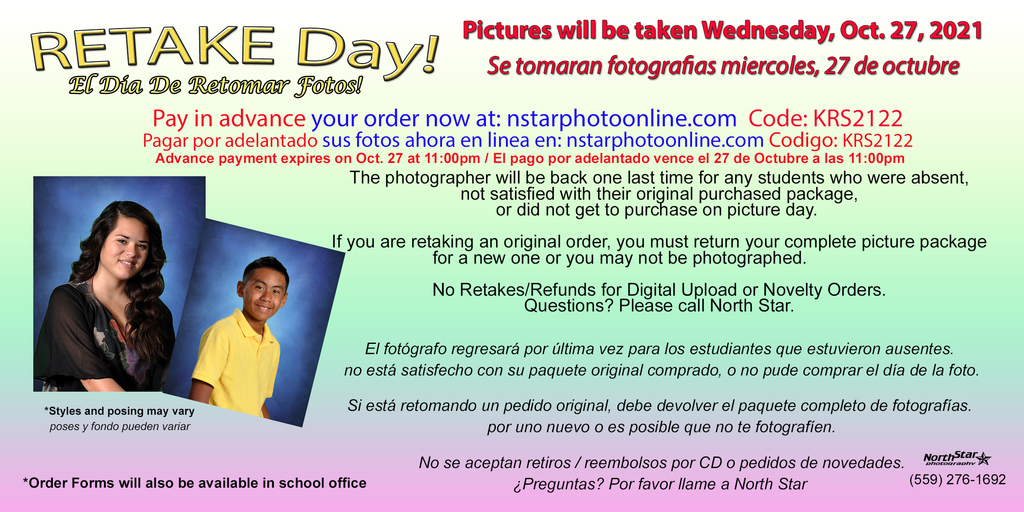 Kings River Union will be offering a Digital Literacy Class in four sessions, beginning Tuesday October 26. In a partnership with Fresno State the classes will be on Tuesday and Thursday evenings from 6-8 PM. To register call 897-2878, or call the school office and ask for Cecelia Espinoza.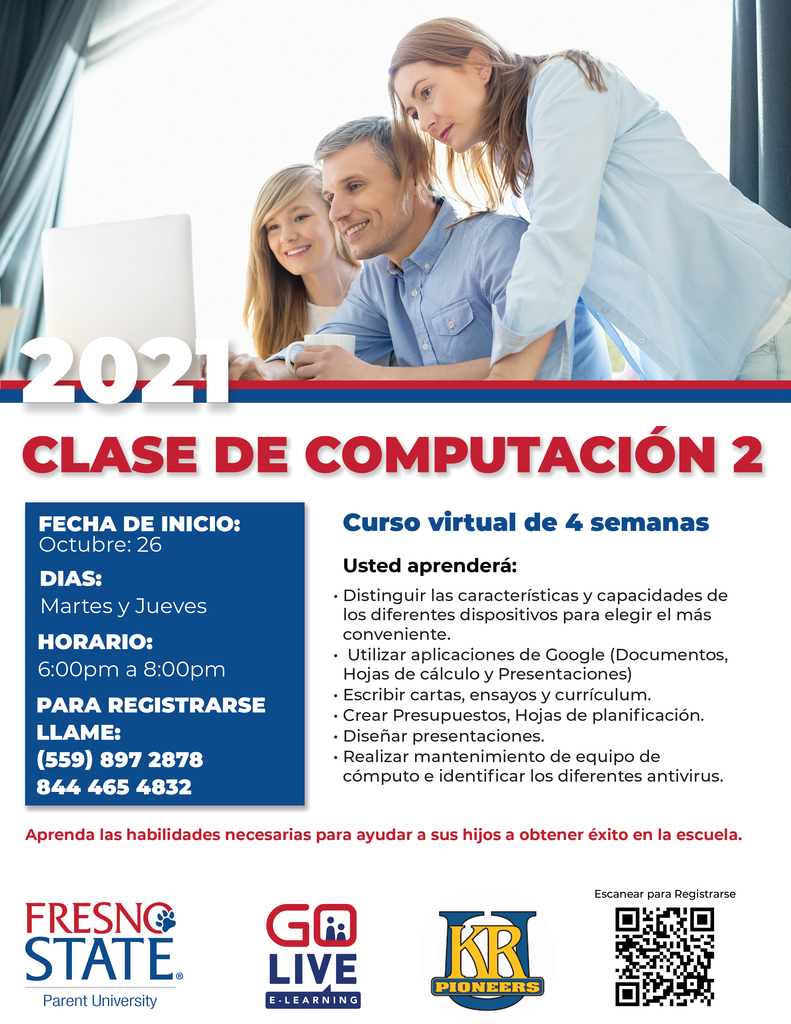 IMPORTANT: All teams EXCEPT Varsity Football, will practice today, 9/15, 2:00-3:30.

Parents, athletes in both Football and Volleyball will return to school around 4.30 PM from Monson-Sultana.

Our first Volleyball and Flag Football matches will be at Monson-Sultana, Tuesday 9-14. Go Pioneers!

Picture Re-Take day will be rescheduled. Please check back for details.

School Pictures, Friday August 27. Download the order form (kingsriverelementary.org) or call the office to have one sent home.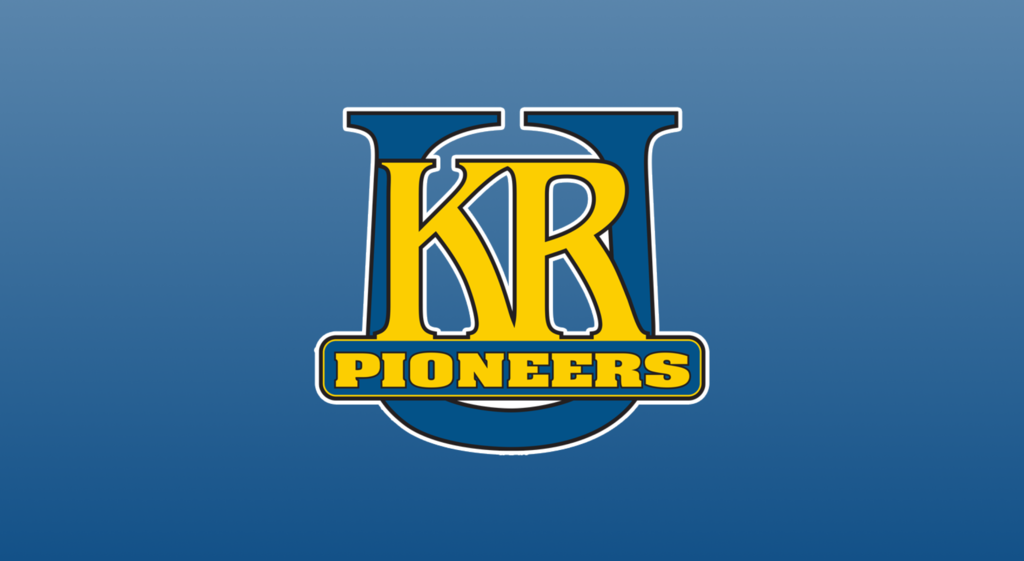 First Day of School Wednesday August 11th

TK-Kinder Camp Tuesday - Thursday August 3-5

KRU: Digital classes available! Please read flyer for more information.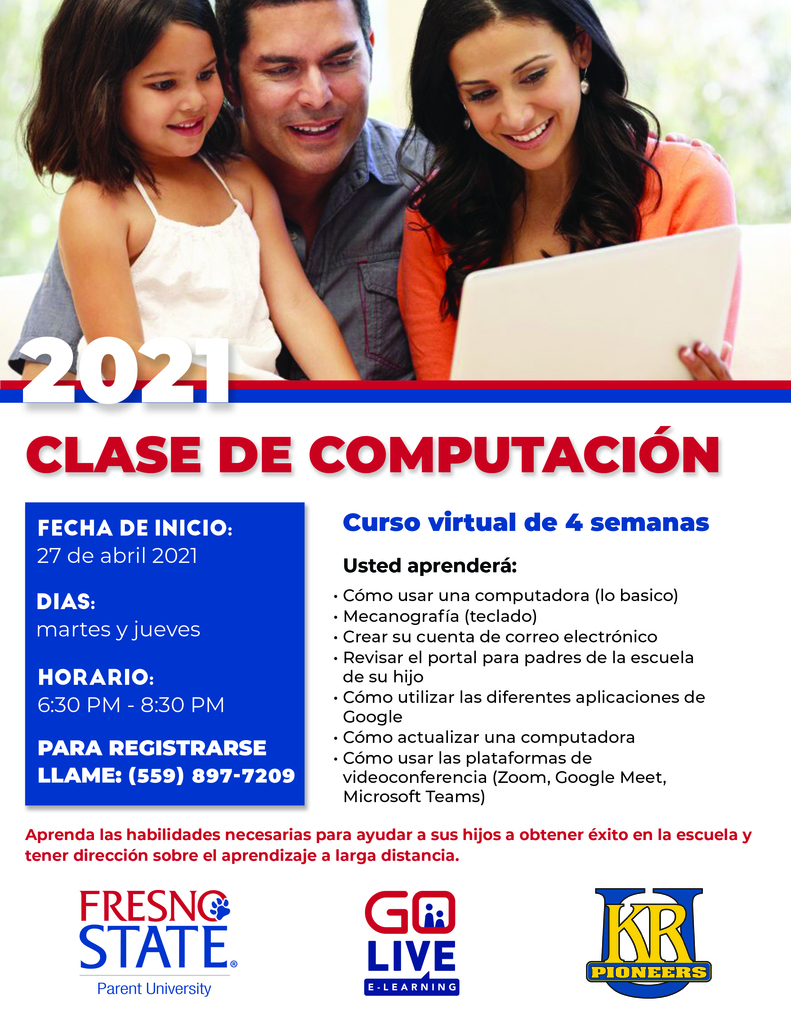 Our after-school Pioneer Cheerleaders battled 16 teams and earned a 3rd place win in the CHOICES Cheerleading competition last week. Congratulations Cheer Squad Team…keep up the great work!!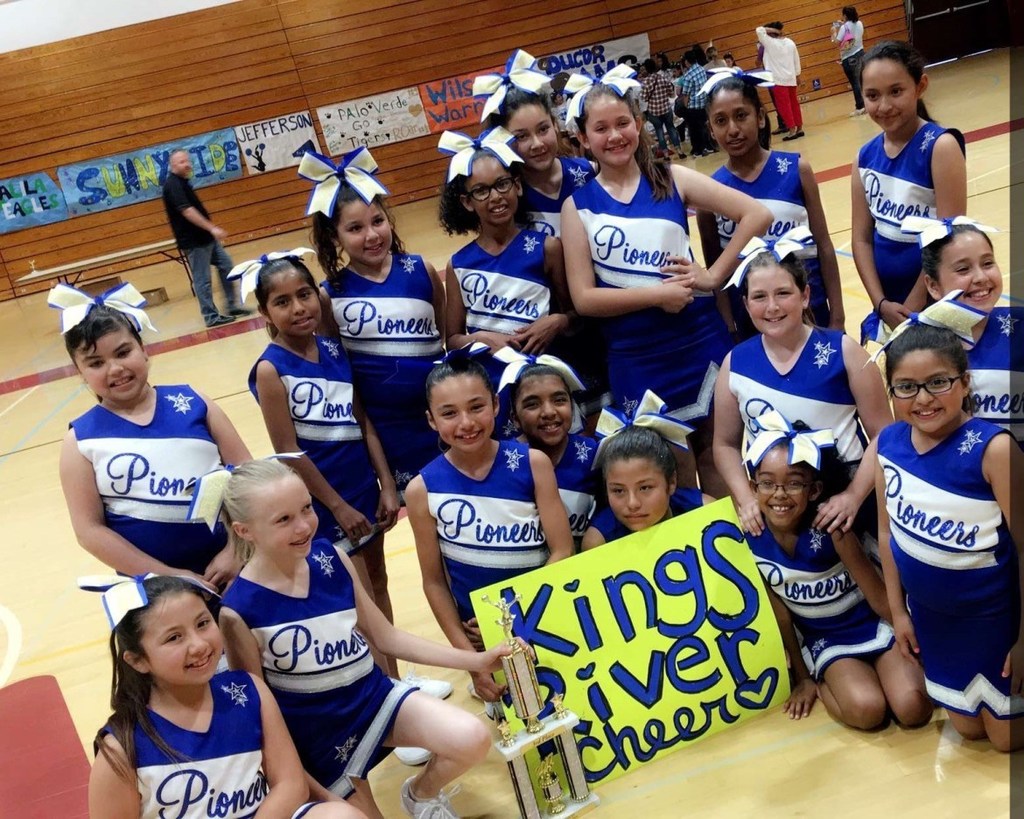 The Living Wax Museum The Living Wax Museum is our end of the year project in fifth grade. Students are asked to choose a historical figure that they would like to learn more about. We give them a timeline of 1500-1850 (we do make exceptions to this rule if they are interested in someone outside of these dates). Students are required to write an informational report about the person they chose, come up with a costume, and be prepared to present an overview of their figure, in the first person, the day of the museum presentation.